From the Director's Desk – April 9, 2013
admin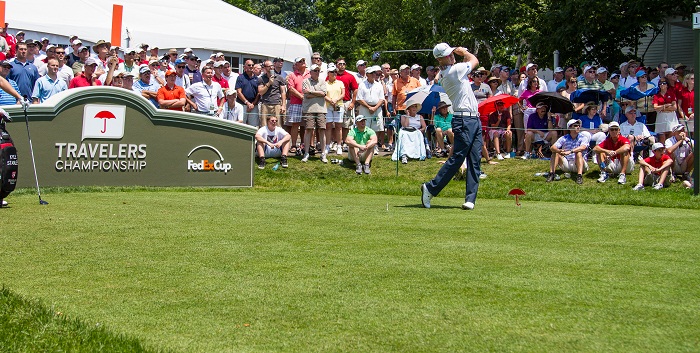 Over the weekend Phil Mickelson played a practice round with Augusta National's first female member, Condoleezza Rice. How important is it that the culture of golf continues to be progressive, and do you think the change made by Augusta last year made golf appealing to new audiences?
I think there is one firm rule in life: things always change.  It is great to see Condoleezza embrace what it is happening.  She is such a gracious and kind person and will handle her membership very well.  I think there are a number of men, women, boys and girls who are seeing what is happening to the game and they are taking notice.  I think the direction the game is going is very positive and good for the sport.
Tianlang Guan, 14, qualified for the Masters this year and will be the youngest competitor in Masters history. What do you think is more important in majors, experience or talent?
I would have to say experience. Every single player on tour is talented.  Having the experience to handle the course, knowing when to hit certain shots and how to control your emotions; all this comes from experience. Having said that, Guan may benefit from not knowing what he doesn't know.  He may just go out and play and not let the weight of the situation get to him.  Sometimes not understanding the history of an event can work to your advantage!
Martin Laird shot a course record 63 last Sunday to win the Valero Texas Open and qualify for his third Masters appearance. How much does the pressure of playing on Sunday, with a chance to win and to qualify for the Masters, effect a players game? How important is it to TOUR players to qualify for the Masters?
I think Martin went out on Sunday with very little pressure.  He was not expected to make a run like he did and was free to be aggressive (Marc Leishman did the same at the Travelers last year).  Trying to hold a lead versus coming from behind are two very different things.  I am sure Martin was very excited about qualifying for the Masters, essentially the tournament is Disneyland for the players.  Everything is perfect, the greens, the fairways, the magnolias and azaleas.  Even the galleries know exactly when to clap, laugh, cheer and hush, which makes it one of the most unique settings in all of sports. I am sure it was on Martin's mind when held the Valero trophy!
With the Masters only days away, do you think it is more important for a player to get in as many practice rounds as possible at Augusta National, or play 72 holes of competitive golf the weekend before?
Good question. I think it is different for every player. They all have their formulas, including taking a week off prior so they are fresh, play as much as possible leading in so their game is refined and they are peaking at the right time.  Essentially there are lots of different ways to prepare. What will be funny is that whoever wins will let everyone know what his formula is and others will be sure to try it!