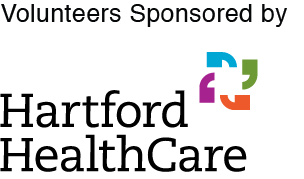 THE HEART OF THE EVENT
The tournament is excited to welcome back additional volunteers on-site this year! 2021 will be another unique year where some committees may operate at full or reduced capacity, while others may not be needed. There are a limited number of positions available and volunteers will be assigned on a first-come, first-served basis.
Click on the 'Volunteer Committees' button below to learn about the potential committees you can volunteer for!
Volunteer Perks
Official Travelers Championship Under Armour golf shirt
Official Travelers Championship Under Armour hat or visor
Volunteer Credential – valid only on days volunteering. Due to limited tickets available this year, the volunteer credentials will not provide access to tournament grounds outside of days volunteering. 
Parking pass, valid for each day of volunteering
Grab and go meals on days volunteering
Volunteer safety kit – includes branded disposable mask, hand sanitizer, pack of sanitizing wipes
Hartford HealthCare clear drawstring bag, portable stool and mask lanyard!
2021 Volunteer Package Cost: $57
Volunteer Digital Credentials
Due to health and safety protocols this year, all volunteer credentials will be digital and contactless through mobile ticketing. Your volunteer digital ticket will also function as your parking pass for the day of your shift. Please keep in mind, your digital credentials will only give you access to the tournament grounds during the days your are scheduled to volunteer this year.
Below please find instructions on how to access your volunteer credentials, sign in information and helpful links for managing your tickets.
Here's how to access your credentials!
Visit https://am.ticketmaster.com/pgatravelers/ and click 'Manage Tickets.'
When prompted to sign in, be sure to use the same email address that this email was sent to (accounts are tied to specific email addresses).
If this is your first time accessing the Travelers Championship Account Manager site, you may need to use the 'Forgot Password' feature or try 'Sign Up' and follow the prompts.
Important Notes
Prior to arriving on-site for your shift, be sure to sign into your account from your mobile device and save your tickets to your mobile wallet! You can even do this now, no need to wait!
Your digital ticket will also function as your Pink Lot parking pass. Upon arrival, follow signs for Pink Lot and show your mobile ticket to the parking attendant when prompted.
Helpful Resources
For a guide of how to manage your credentials (saving them to your mobile wallet), follow this link: https://travelerschampionship.com/manage-your-volunteer-credential/
If you have any questions throughout the process, please reach out to our team at volunteers@travelerschampionship.com!
Health & Safety
​
Mask Policy: Fully vaccinated individuals are not required to wear a mask indoors or outdoors per CDC guidelines. Unvaccinated individuals should wear a mask indoors at all times and outdoors. Due to crowd size and a variety of age groups expected to attend, wearing a mask should be considered for everyone's safety.

Volunteers will receive branded disposable masks in their safety kits. Additional masks will be available at the Volunteer Headquarters.

Digital Credential: All volunteer credentials are digital and contactless through mobile credentials. As a volunteer, you will receive access to tournament grounds during your scheduled shifts. Volunteers will not be allowed to access the grounds outside of their shift times.
Healthy Habits: Stay home if you feel ill or display any symptoms of COVID-19. Self check your temperature prior to arrival.

Social Distancing: Be respectful of others and watch your distance while performing volunteer duties. 
Volunteer Package Pickup
Due to health and safety protocols, this year's package pickup will be done through a scheduled drive-thru pickup program at TPC River Highlands. Registered volunteers will receive an email with all details to sign up for a time slot to drive through and pick up your volunteer package during one of the following date and time windows:
| | |
| --- | --- |
| Date | Time |
| Wednesday, June 16 | 3PM – 7PM |
| Thursday, June 17 | 3PM – 7PM |
| Saturday, June 19 | 8AM – 5PM |
For questions, please email us at volunteers@travelerschampionship.com.
VOLUNTEER PROGRAM SPONSOR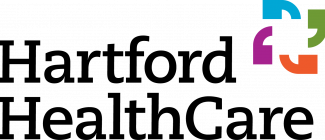 Uniform Provider