For the Fans
2023 is the Travelers Championship's year for the fans. The 2023 amenities and experiences have been designed to provide all fans with a once-in-a-lifetime experience.
Open to All Fans
Casamigos House of Friends
9 Green
New this year - The Casamigos House of Friends is a tented venue featuring a bar, snacks and great views of the action taking place on the 9th Green!
Hartford HealthCare Sports Zone
15 Tee
Rest up at the Hartford HealthCare Sports Zone. Enjoy close-up views of the
15th tee and 16th green and get advice from sports health experts.
Stanley Black & Decker Lounge
18 Fairway
Want to be close to the action on 18? Visit the Stanley Black & Decker
Lounge on the 18th Fairway.
Tito's Stillhouse Lounge
17 Green
Watch golf on the exciting 17th hole in the Tito's Stillhouse Lounge. Enjoy covered seating and signature cocktails!
Meiomi Wine Bar
Event Lawn
Mount Gay Rum Shop
Practice Facility
In addition to our complimentary Fan Venues, the below areas offer complimentary seating options for all fans. As a reminder, collapsible chairs without a sleeve are permitted. If you do not bring a chair – new this year, you can rent a chair with Mastercard and enjoy the Travelers Championship in comfort and style. Mastercard will enhance the fan experience by offering a chair concierge service for fans seeking a flexible, convenient, and high-quality alternative to existing event seating arrangements. The backpack style chairs are lightweight and easy to carry on course. Chair inventory is limited so don't miss out!
Bleacher Seating
8 Green, 8 Tee, 10 Tee, 11 Tee
Mastercard Chair Rentals
9 Green
ProHealth Physicians "Birdie's Eye" View Adirondack Seating
Between Holes 2 and 5
Seabourn Cruise Line Observation Deck
9 Green
Stanley Black & Decker Fan Zone
Between Holes 1 and 18
Stanley Black & Decker Fan Zone
Located between hole Nos. 1 and 18, the Stanley Black & Decker Fan Zone is the place to be on course this summer!
PATRIOTS' OUTPOST (MILITARY HOSPITALITY VENUE)
Open Wednesday - Sunday at 10 a.m.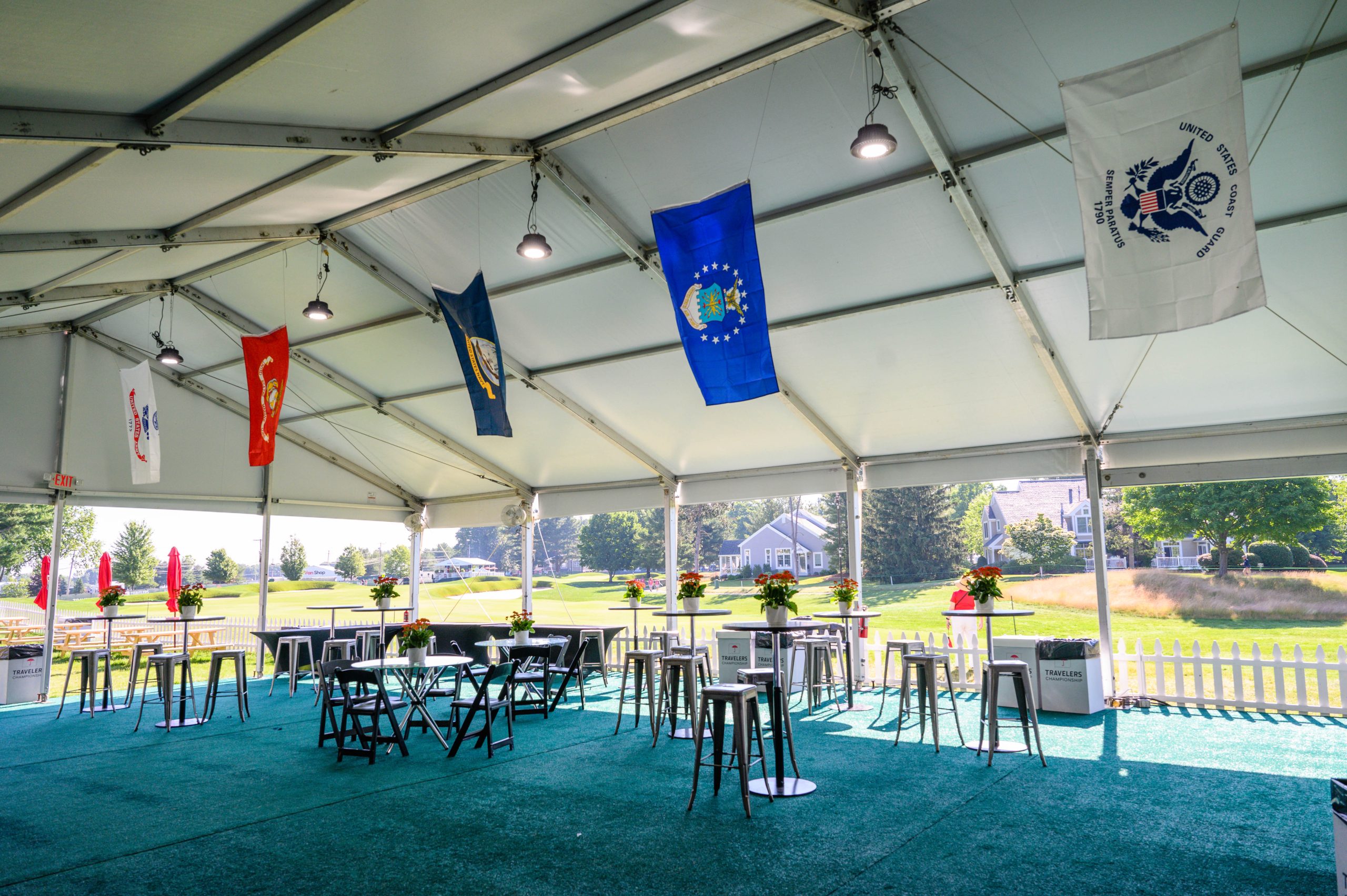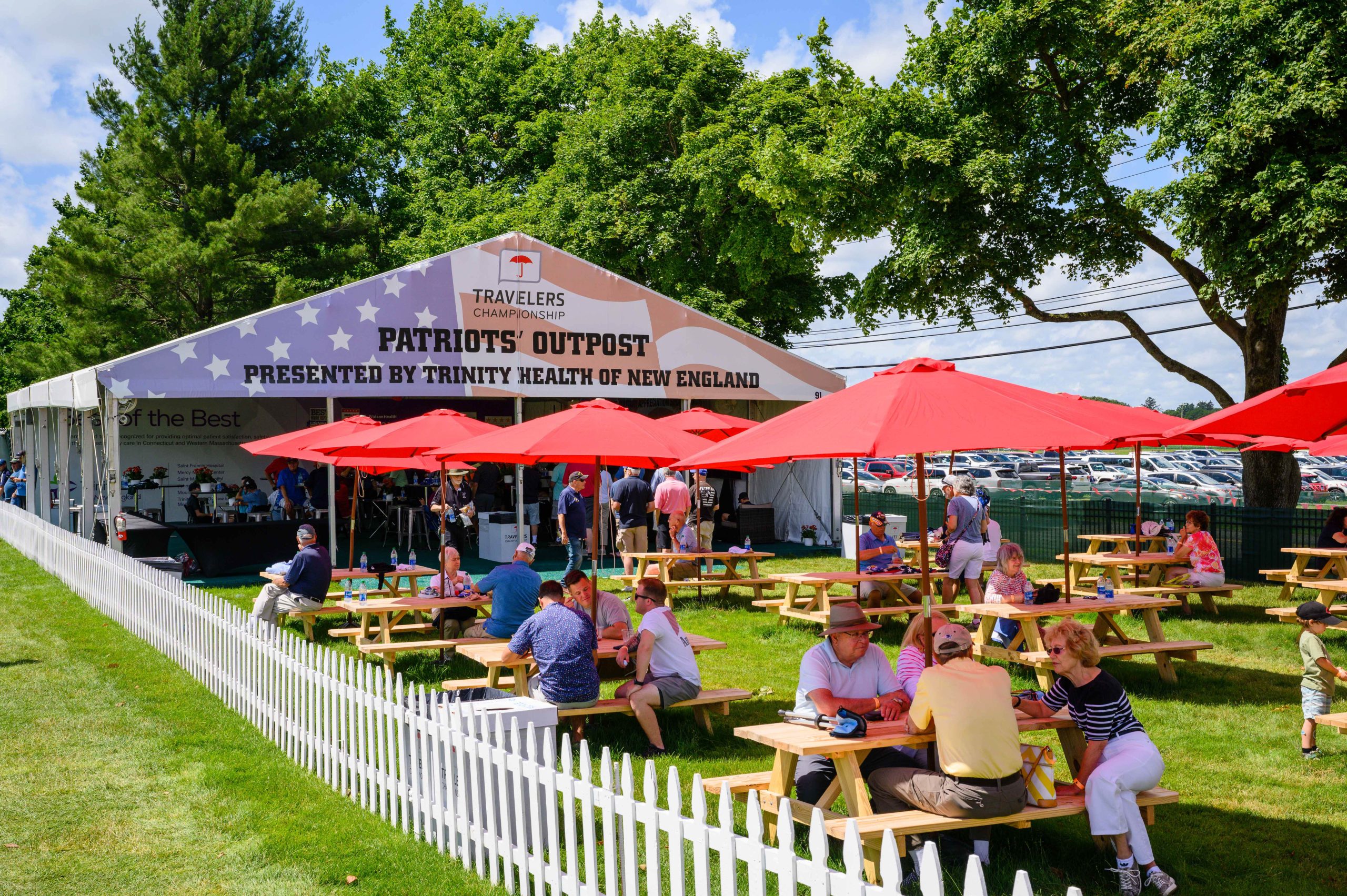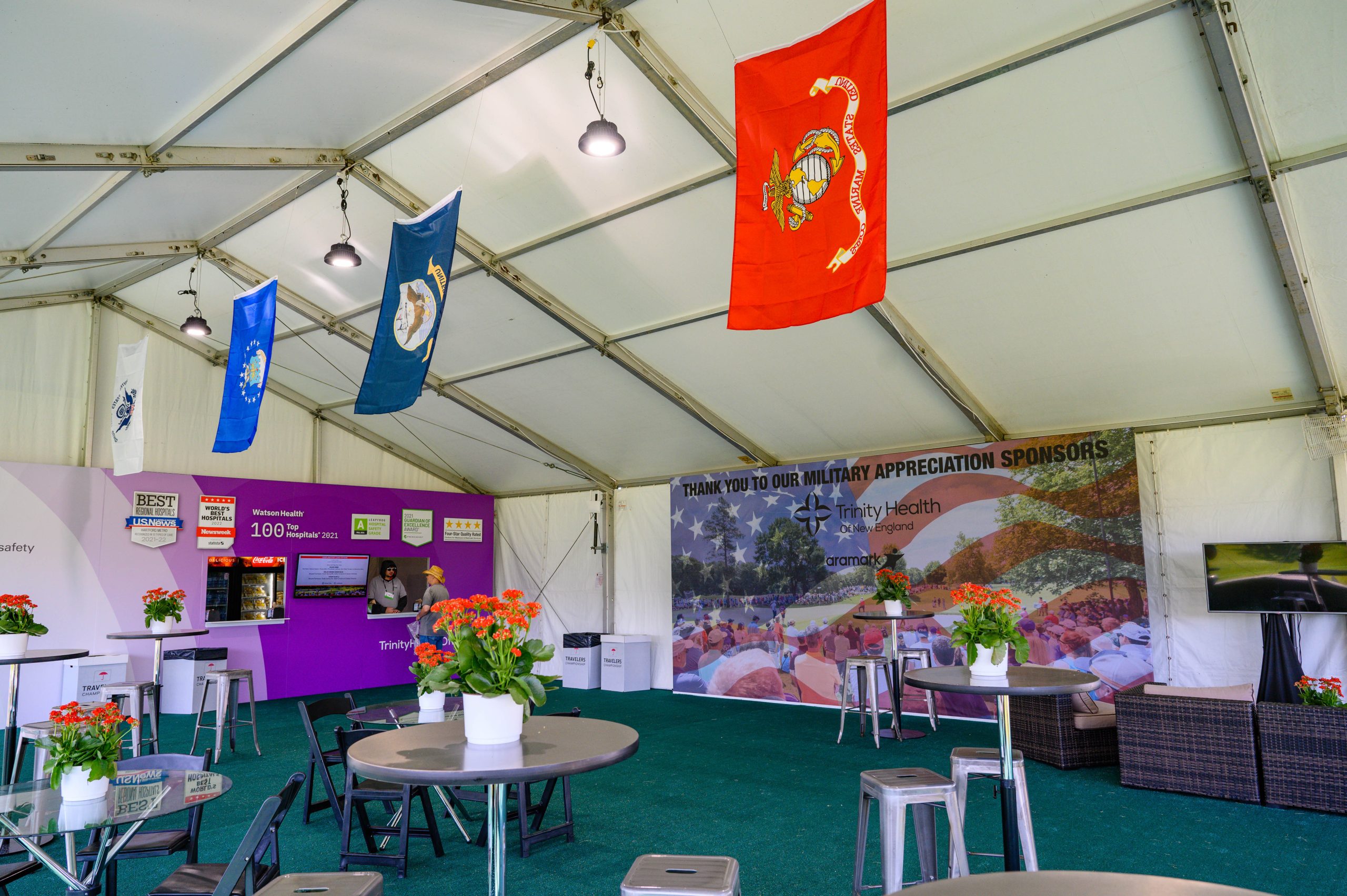 Admission & Ticket Programs
Click on the images to the right for more information on each of our admission & ticket programs.