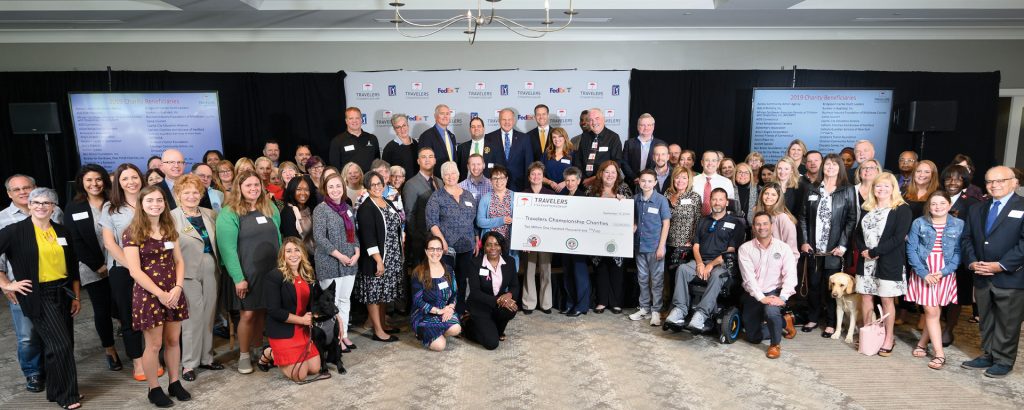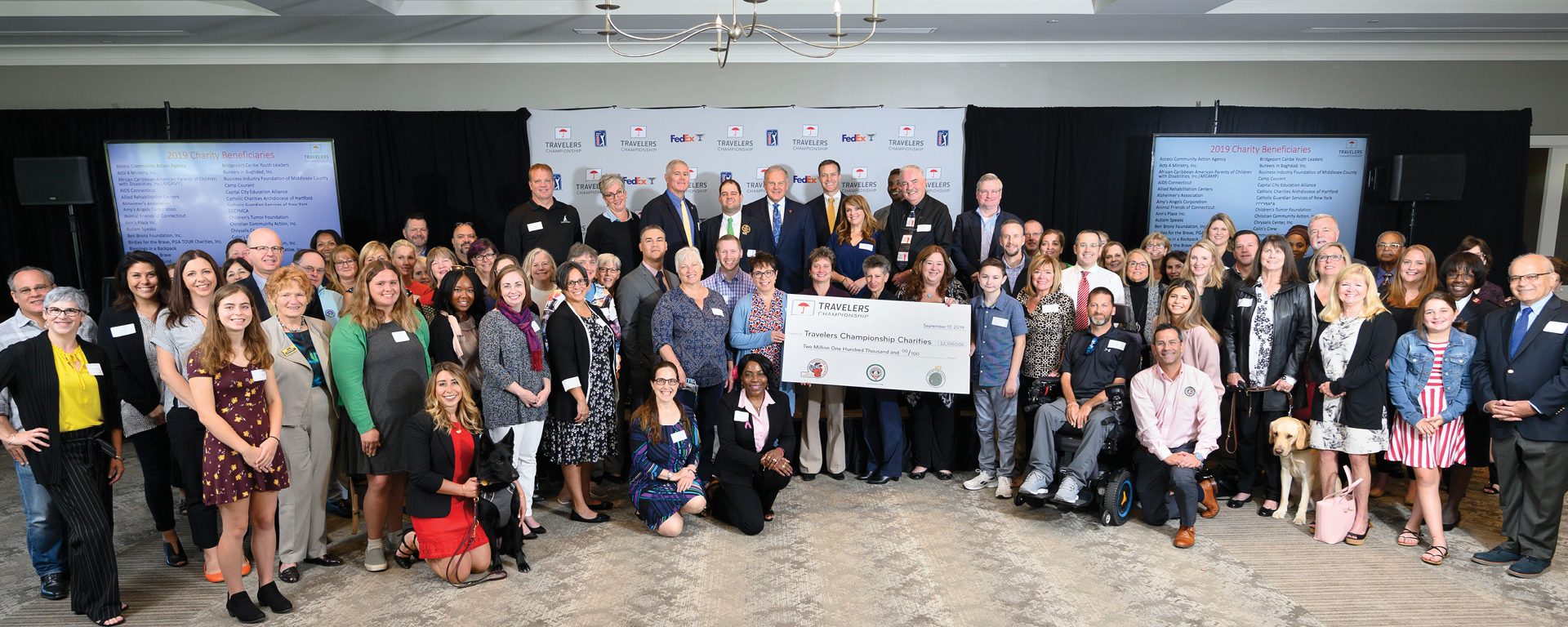 The Travelers Championship is proud to be a PGA TOUR event, which donates 100 percent of net proceeds to charity every year. Since 1952, the tournament has generated more than $42 million for charity and in 2019, the Travelers Championship generated more than $2.1 million for 150 charities throughout the region.
The primary beneficiary for the 2019 tournament was the Hole in the Wall Gang Camp in Ashford, Connecticut. Founded in 1988 by Paul Newman, The Hole in the Wall Gang Camp provides "a different kind of healing" to more than 20,000 seriously ill children and family members annually – all completely free of charge. For many of these children and families, Hole in the Wall provides multiple Camp experiences throughout the year.
Each summer, The Hole in the Wall Gang Camp provides weeklong camping experiences that seamlessly incorporate round-the-clock medical care so that campers can participate in horseback riding, fishing, archery and other activities. In the process, the campers discover that they can do more than they ever thought possible while also forming friendships with other children just like them. Throughout the rest of the year, the Camp hosts family weekends, makes daily hospital outreach visits in more than 40 locations across the Northeast and delivers programming right to camper homes and hometowns.
For more information about The Hole in the Wall Gang Camp, visit www.holeinthewallgang.org.