KIDS 15 & UNDER
KIDS 15 & UNDER
KIDS 15 & UNDER
KIDS 15 & UNDER
No Registration. Facilitated at Tournament Entrances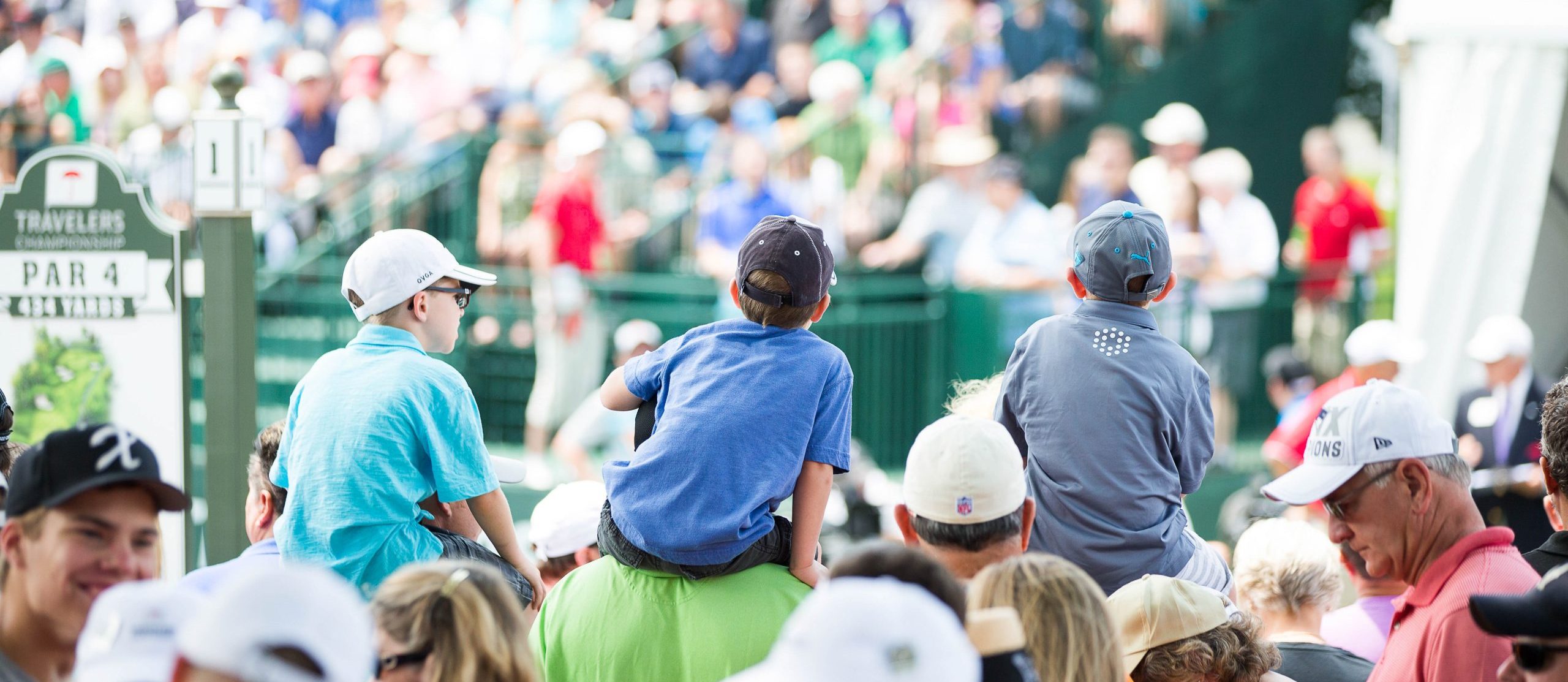 We are happy to be able to partner with tournament sponsors to offer our Kids Admission Program! Children 15 and under will have the opportunity to attend the Travelers Championship, June 21 - 25, 2023 with complimentary grounds access. Children must attend the event with a ticketed adult to gain entry. The Kids Admission Program will be facilitated at the tournament entrances on-site Wednesday, June 21 - Sunday, 25, 2023.
Important Kids Admission Policy:
Children, ages 3 and older, must have the appropriate ticket to enter a hospitality venue. Complimentary Kids Admission is valid for grounds access only for children 15 and under.