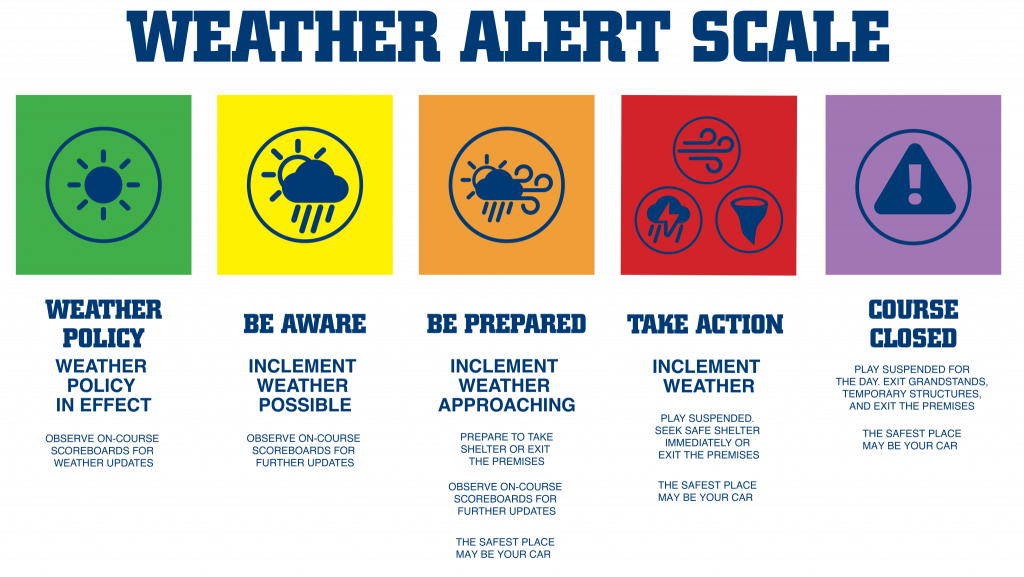 Weather in Connecticut can sometimes be unpredictable. Please take the necessary precautions to avoid being uncomfortable while watching the tournament. This includes wearing appropriate and comfortable clothing and footwear, bringing a visor or hat, carrying an umbrella and applying suntan lotion.
Watch the leader boards for "Weather Warnings." In the event of severe weather, Travelers Championship spectators will be kept informed of current conditions.
If inclement weather should occur, play may be suspended or cancelled. For the most up to date information regarding schedule of events and time of play, please visit one of the following locations:
All informational towers, scoreboards and video boards will have the most up to date information as well.