From the Director's Desk – May 28, 2013
admin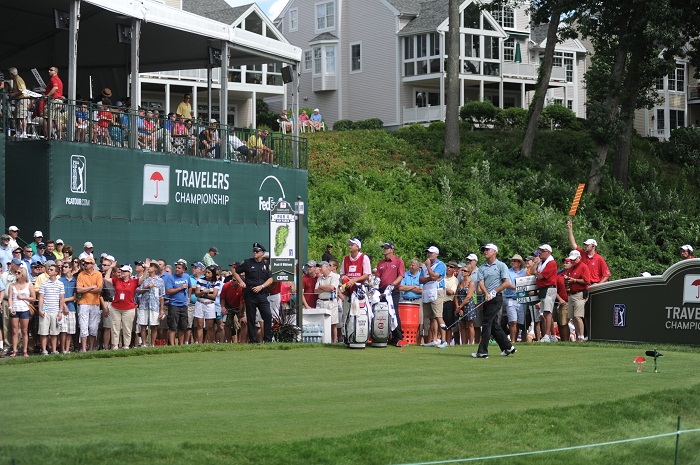 This past weekend Boo Weekley won at the Crowne Plaza Invitation at Colonial. Boo and other 2013 winners on the PGA TOUR including, Sang-Moon Bae, Michael Thompson, Kevin Streelman, D.A. Points, Tim Clark and Derek Ernst, are coming to TPC River Highlands for this year's Travelers Championship. How do these players bring excitement to the tournament and what do you expect to see from each of them at Connecticut's PGA TOUR Event?
I think it is great to see so many new winners on TOUR this year. Any of the guys on TOUR have the ability to win each week. Sometimes they just need the confidence to believe they can do it. Boo specifically has fought his way back through injury and a dry spell in his game but he is one of the more colorful guys on TOUR and we are excited to have him back this year.
A number of veterans, such as Tim Clark and Boo Weekley, and newcomers, like Derek Ernst, are coming to the Tournament this year. Who do you think has the advantage at TPC River Highlands, the veterans or the newcomers, and why?
Good question. It can go either way. Sometimes a new player can get around River Highlands for one round and shoot a great score. The more you play the course, the more of the little nuances you see though. To play 4 rounds well here, I think experience matters. I think you could see a guy like Derek be around the top of the leaderboard on day 1 but then the veterans would catch him through the weekend.
With the Travelers Championship less than 3 weeks away, what kind of prep is the golf course currently going under?  In addition to the golf course, how long does it take for the tournament to essentially build a "city" at TPC River Highlands?
It takes a few months to build all the infrastructure necessary for the tournament. From all the power, water, restrooms, flooring, fencing, tenting, etc, to make sure that we are ready when a few hundred thousand people show up. Our Operations team does an incredible job of having everything ready for tournament week.
In the coming week, The Memorial Tournament is being played at Muirfield Village Golf Club in Ohio. Being just two weeks before the US Open, how do the players prepare for the second major of the year while still attempting to win a PGA Tournament?
Jack Nicklaus does a great job with Muirfield in making it feel like an Open. From the green-speed to the rough, his course set-up is a good prep for the players. They appreciate the effort and attention to detail in how that tournament is prepared. It helps with recruiting the players and making sure they feel good about competing there. With the Presidents Cup coming to Muirfield this Fall, the players are also looking forward to prepping for that prestigious event as well.