LEGO® Children's Charity Golf Tournament

Monday, July 27, 2015
at TPC River Highlands
LEGO Systems, Inc. and the Travelers Championship announce that the third annual LEGO® Children's Charity Golf Tournament raised more than $85,000 for Connecticut Children's Medical Center and Hartford's Camp Courant. In just three years, the tournament has raised more than a quarter of a million dollars.
On July 28, 2014, 124 golfers were greeted at TPC River Highlands by campers from Hartford's Camp Courant. Throughout the course, there were various LEGO challenges that allowed participants to explore their inner builder, including building a miniature golf cart to take home with them. Hole 5 featured LEGO bricks as a putting aid, while Hole 11 featured LEGO bricks as an obstacle. Current and former patients from Connecticut Children's Medical Center also joined the golfers on Hole 16 as each group's fifth putter.
Following the golf portion of the event, participants attended a dinner and awards reception where Connecticut Children's representative Olivia Belfonti addressed the crowd, and participants received trophies made of LEGO bricks. Olivia was born with half a heart and has had three surgeries at Connecticut Children's, the first when she was just 40 hours old. Olivia is now 10 years old and enjoys hip hop, choir and participating in drama club. Proceeds from the LEGO Children's Charity Golf Tournament directly support the Cardiovascular Care Center at the Children's Hospital.
The Master Builder Sponsors for the event were LEGOLAND Florida and Tongal, Inc. Big Brick Sponsors included Enfield Builders, Flashpoint PR, and Shipman & Goodwin LLP.
The 2015 LEGO Children's Charity Golf Tournament will be held on Monday, July 27, at TPC River Highlands, bringing more LEGO fun in addition to a first-class golf experience. For questions, please contact Kendall Keil at kkeil@travelerschampionship.com.
PHOTOS FROM THE 2014 TOURNAMENT CAN BE FOUND HERE
Thank You To Our 2014 Sponsors!
Master Builder Sponsors


Big Brick Sponsors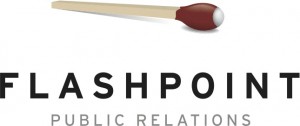 Brick Sponsors
Café Mom
Clic Time
Connecticut Business Systems
Creatacor
QuadGraphics
Rapid Displays, Inc.
Hole Sponsorship
Anthem Blue Corss Blue Shield
Cushman & Wakefield
DAI Architect Inc. (DiGiorgio)
Moser Pilon Nelson Architects
Nickelodeon
Passing Wind LLC
PCMS
RSCC Wire + Cable
Turner Broadcasting
W.B. Mason Company, Inc.