Make sure that you know what can and cannot be brought through the gates at this year's tournament. Please review the lists below and leave any non-approved items in your car or at home. Prohibited bags or items of any kind cannot be left at security checkpoints.

The tournament will not be providing a "bag check" area this year.

 All bags must conform to the PGA TOUR's bag policy and will be searched upon entering. For details on all of the policies in place at this year's tournament, please see the information below.
---
Due to recent events and heightened security across our nation, the PGA TOUR and the Travelers Championship have updated our Security Policy to include mandatory screening of all patrons, sponsors, volunteers, media and vendors attending or working the event.
Officials are asking everyone to participate in making the event safe and enjoyable by being aware of their surroundings during their visit to a PGA TOUR event.  Should a person see an activity that might be unusual or suspicious, they're urged to notify a security personnel or Tournament Official working the event. Everyone is urged to keep a simple phrase in mind: "See something, say something."
Since the safety and well-being of everyone is of the utmost importance, please adhere to standard tournament policies. Listed below is the outline of the policies and procedures that will be enforced at the Travelers Championship.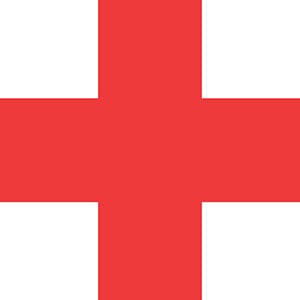 An exception will be made for fans needing to bring medical supplies into the tournament.  These medically necessary items will be permitted after proper inspection at one of the admissions gates.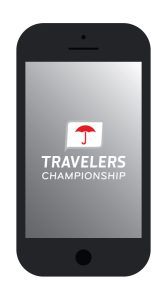 Devices must be on silent at all times; flash may not be used.
Devices may be used to capture video, audio and photos (content) in all areas throughout tournament week.
Content may be used for personal purposes (e.g., personal social media); no commercial use.
No live streaming or real-time coverage (e.g., no shot-by-shot coverage).
Data use (e.g., texting) is permitted in all areas throughout tournament week.
Phone calls are allowed only near concession areas.
Please be respectful of play and do not interfere with players, caddies or media.
All posted signage and instructions from tournament staff must be observed.
Failure to comply with this policy may result in the revocation of your ticket.
Please see the back of your ticket for the complete terms of the Spectator Mobile Device Policy. The ticket back language is also located here: www.pgatour.com/ticketterms
Important items to remember:
Cell phones can be confiscated by a mobile device committee volunteer or a hole captain.
A security personnel should be present in an event of a confiscation.
If a confiscation occurs, the spectator will be given a receipt and the device will be held at the main gate (Lot B parking area) until 6:00 PM. After 6:00 PM, it will be held in the tournament office. Any questions, please contact the tournament office at 860-502-6800.