The Travelers Championship is proud to be a PGA TOUR event, which donates 100 percent of net proceeds to charity every year. Since 1952, the tournament has generated more than $31 million for charity and in 2013, the Travelers Championship generated $1.253 million for more than 180 charities throughout the region.
Become a 2014 Travelers Championship Charity Partner by participating in one of the tournament's fundraising programs! Just click the images below.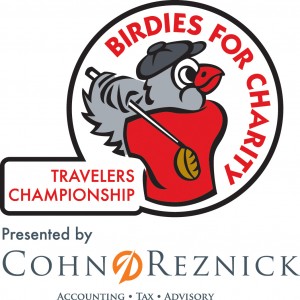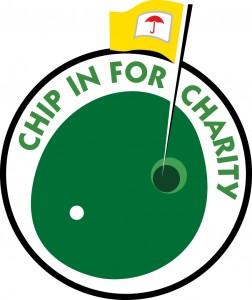 2014 Tournament Charities
18 Hole Stroll – Lustgarten Foundation
Adelbrook, Inc.
Alzheimer's Association – Connecticut Chapter
Ascend Mentoring
Bushnell Park Foundation, Inc.
Business Industry Foundation of Middlesex County
Cancer Support Community – Southern Connecticut
Catholic Charities of Fairfield County, Inc
Channel 3 Kids Camp
Cherry Brook Health Care Center
Child Guidance Center of Southern Connecticut
Christian Community Action
Chrysalis Center, Inc.
Coastline Show Chorus
Colburn-Keenan Foundation
Community Action Agency of New Haven
Community Health Resources
Connecticut Agriculture Education Foundation
Connecticut Business Leadership Network
Connecticut Coalition to End Homelessness
Connecticut HOBY
Connecticut Section PGA Golf Foundation
Connecticut Renewal Team, Inc.
Cornell Scott – Hill Health Center
Covenant Shelter of New London, Inc.
Covenant to Care for Children
Covenant Village of Cromwell
Creative Living Community of CT
CT Association of REALTORS Foundation
Disabled American Veterans, Department of CT
East Berlin United Methodist Church
East Hampton High School Football
East Lyme High School Golf Team
Family Intervention Center
Fidelco Guide Dog Foundation, Inc.
Gesell Institute of Child Development
Gilead Community Services, Inc.
Girl Scouts of Connecticut
Glenn Hansen Orchestra
Greater Bridgeport Symphony
Greater Hartford Jaycees Foundation
Greater New Haven Community Chorus
Greater Waterbury Interfaith Ministries, Inc.
Habitat for Humanity of Northwest Connecticut
Harmony on the Sound Chorus
Hartford Food System
HAVEN
Holy Family Home and Shelter, Inc.
Hospital for Special Care
Housing Education Resource Center
John J. Driscoll United Labor Agency
Journey Found, Inc.
Journey Home, Inc.
Judy Dworin Performance Project
JDRF
Kuhn Employment Opportunities
Lions Low Vision Center
Lions Low Vision Center of Eastern Connecticut
Little Sisters of the Poor – St. Joseph's Residence
Local Initiatives Support Coalition
Miles4Moe Foundation
M.J. Pettreto Foundation
Manchester Sympony Orchestra and Chorale
MARC: Community Resources
Mitchell Farm Equine Retirement
National Conference for Community and Justice
National Federation of the Blind
National MS Society, Connecticut Chapter
Orchard House Medical Adult Day Center
Outreach to Haiti
Pets On Wheels of Connecticut
Prudence Crandall Center, Inc.
Rock and Wrap It Up!
Saint Brigid School- West Hartford
Senior Resources – Agency on Aging
Services for the Elderly of Farmington
Sound of the New England Chorus
South Windsor Jaycees
Stonington Community Center
The Caring Community of CT
The Children's Law Center
The First Tee of Connecticut
The Good Works Project
The Jordan Matthew Porco Memorial Foundation
The Mental Health Association of Connecticut
The National Guard Association of Connecticut
The Open Hearth
The Ridgefield Playouse for Movies and Performing Arts
US Pain Foundation, Inc.
World-Wide Lighthouse Missions, Inc.