The Travelers Championship is proud to be a PGA TOUR event, which donates 100 percent of net proceeds to charity every year. Since 1952, the tournament has generated more than $33 million for charity and in 2015, the Travelers Championship generated $1.565 million for more than 140 charities throughout the region.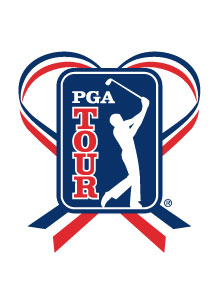 Become a 2016 Travelers Championship Charity Partner by participating in one of the tournament's fundraising programs! Just click the images below to learn more about each program.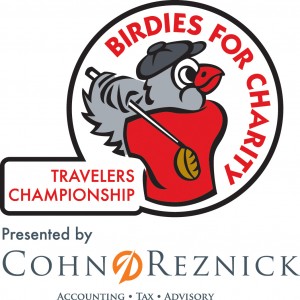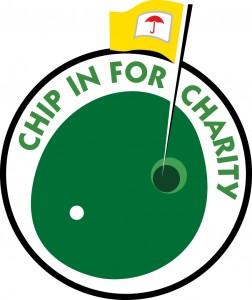 Meet four young people who embody the charitable spirit of the Travelers Championship
In 2015, four young people, who have shown outstanding leadership and innovation in supporting charitable causes, have been selected to serve as the Honorary Co-Chairs for the Travelers Championship. Read and share their remarkable stories.
Mackenzie Page
Chase Skrubis
Brittany Vose
Ben Goldman
2015 Tournament Charities Included:
18 Hole Stroll – Lustgarten Foundation
Adelbrook, Inc.
American Red Cross- CT/RI Chapter
26 Angels Foundation
Active City
AIDS Connecticut
AFCAMP
Agency on Aging of South Central Connecticut
Alzheimer's Association
American Cancer Society
American Lung Association of the Northeast
Ann's Place Inc.
Ascend Mentoring
Birdies for the Brave, PGA TOUR Charities- TPC River Highlands
Boys and Girls Club of Meriden
Brain Injury Alliance of Connecticut
Bristol Adult Resource Center, Inc.
Business Industry Foundation of Middlesex County
Catholic Charities – Archdiocese of Hartford
Catholic Charities of Fairfield County, Inc
Center for Children's Advocacy
Cheshire Rotary Club
Chicago Sams
Child Guidance Center of Southern Connecticut
Christian Community Action
Colburn-Keenan Foundation Inc.
Community Action Agency of New Haven, Inc.
Community Partners in Action
Community Renewal Team, Inc.
Connecticut Against Gun Violence
Connecticut Association of Foster and Adoptive Parents
Connecticut Association of Latinos in Higher Education
Connecticut Children's Medical Center
Connecticut Community for Addiction Recovery
Connecticut Foundation for Dental Outreach
CT Association of REALTORS Foundation
Connecticut Section PGA Golf Foundation
Connecticut State Golf Association
Connecticut Trust for Historic Preservation
Connecticut Valley Symphony Orchestra, Inc.
Cornell Scott – Hill Health Center
Covenant Preparatory School, Inc.
Covenant Village of Cromwell
Creative Living Community of CT
Disabled American Veteran, Department of Connecticut
East Berlin United Methodist Church
East Lyme HS Golf Team
Easter Seals Goodwill Industries Rehabilitation Center, Inc.
Family Intervention Center
Farrell Treatment Center
FEILE, Incorporated
Fidelco Guide Dog Foundation, Inc.
First Night Hartford
Foodshare
Glenn Hansen Orchestra
GIL Foundation, Inc.
Girl Scouts of Connecticut, Inc.
Greater Bridgeport Symphony
Greater Hartford Jaycees Foundation, Inc.
Greater Waterbury Interfaith Ministries, Inc.
Habitat for Humanity of Greater New Haven
Harmony on the Sound Chorus
Hartford Area Habitat for Humanity
Hartford's Camp Courant
Hartford Food System
Hartford for Special Care
Hartford Marathon Foundation
Health Assistance Intervention Education Network
Hospital for Special Care
Housing Education Resource Center
Human Services Council, Inc.
IEA: A School Built on Love
JDRF
John J. Driscoll United Labor Agency
Journey Found, Inc.
Journey Home, Inc.
Judy Dworin Performance Project, Inc.
Junior Achievement of Southwest New England, Inc.
Kenway's Cause
Kevin Pollock Memorial Scholarship
Key Human Services, Inc.
Kinsella Arts, Inc.
Kuhn Employment Opportunities
Leeway, Inc.
Lions Low Vision 23B
Lions Low Vision Center of Eastern Connecticut
Lisa, Inc.
Litchfield Community Center
Lupus Foundation of America, Connecticut Chapter
Lustgarten Foundation
Manchester Symphony Orchestra & Chorale, Inc.
MARC: Community Resources
Marrakech, Inc.
M.J. Petretto Foundation, Inc.
Middlesex Habitat for Humanity of Connecticut, Inc.
Miles 4 Moe
Mitchell Farm Equine Retirement
Mosaic
Multiple Myeloma Research Foundation
Mystic Aquarium Sea Research Foundation
NAFI CT, Inc.
NAMI Connecticut
National Federation of the Blind of Connecticut
National MS Society, Connecticut Chapter
New Seasons Inc.
Operation Hope
Oliver Wolcott Technical School Golf Team
Orchard House Medical Adult Day Center
Pathways
Pathways Academy of Technology and Design High School Industry Advisory Board
Peace of Mind Brain Injury Services, Inc.
Pets On Wheels of Connecticut
Random Hacks of Kindness Junior, Inc.
Ron Foley Foundation
Rose's Legacy
Sacred Heart High School Golf Team
Saint Augustine School
Saint Brigid School
Sandy Hook Promise Foundation
SCSU Foundation
Seabird Enterprises, Inc.
Second Star of Jacob Pentecostal Church
Senior Resources – Agency on Aging
Services for the Elderly of Farmington
Shubert Theatre
Sound of the New England Chorus
South Windsor Jaycees
St. Joseph's Residence/Little Sisters of the Poor
Stonington Community Center
Suffield Boys Golf Team
Tabor House
The Auxiliary of L&M Hospital
The Caring Community of CT
The CHAIN Fund, Inc.
The Cove Center for Grieving Children
The Discovery Center
The First Tee of Connecticut
The Hole in the Wall Gang Camp
The Mark Twain House & Museum
The Master's School
The Open Door Shelter
The Open Hearth Association
The Recovery Club
Therapeutic Research Foundation, Inc.
Til Duty Is Done
U.S. Pain Foundation
Umbrella Club
Vernon Community Arts Center
Veterans' Rowing & Kayaking, Inc.
Village for Families & Children
Wallingford Family YMCA
Warm the Children – Kiwanis Foundation of Middletown Program
Welcome To My World Autism
Women's Center of Greater Danbury
World Wide Lighthouse Missions, Inc.
Y-US, Inc.