The Travelers Championship is proud to be a PGA TOUR event, which donates 100 percent of net proceeds to charity every year. Since 1952, the tournament has generated more than $36 million for charity and in 2016, the Travelers Championship generated, a tournament record, $2.8 million for more than 160 charities throughout the region.
The primary beneficiary for the 2017 tournament will be the Hole in the Wall Gang Camp in Ashford, Connecticut. Founded in 1988 by Paul Newman, The Hole in the Wall Gang Camp provides "a different kind of healing" to more than 25,000 seriously ill children and family members annually – all completely free of charge. For many of these children and families, Hole in the Wall provides multiple Camp experiences throughout the year.
Each summer, The Hole in the Wall Gang Camp provides weeklong camping experiences that seamlessly incorporate round-the-clock medical care so that campers can participate in horseback riding, fishing, archery and other activities. In the process, the campers discover that they can do more than they ever thought possible while also forming friendships with other children just like them. Throughout the rest of the year, the Camp hosts family weekends, makes daily hospital outreach visits in more than 40 locations across the Northeast and delivers programming right to camper homes and hometowns.
For more information about The Hole in the Wall Gang Camp, visit www.holeinthewallgang.org.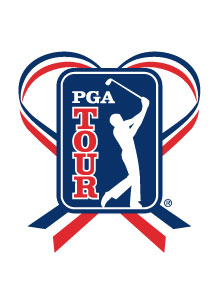 Become a 2017 Travelers Championship Charity Partner by participating in one of the tournament's fundraising programs! Just click the images below to learn more about each program.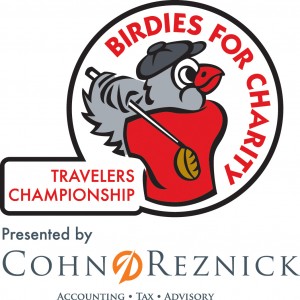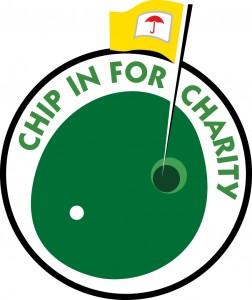 2017 Tournament Charities Include:
Abby's Helping Hand
Access Community Action Agency
Acts 4
Adaptive Golfers
AFCAMP
AIDS Connecticut
Alzheimer's Association Connecticut Chapter
Allied Rehabilitation Centers Sports and Recreation Programs
American Liver Foundation
American Lung Association of the Northeast
American School for the Deaf
Ann's Place
Anti-Defamation League (ADL) Connecticut
ARC of Greater New Haven, Inc.
Bogies for the Brave
Boys & Girls Club of Greater Waterbury
Boys & Girls Club of Southeastern Connecticut
Bridgeport Field of Dreams Foundation
Business Industry Foundation of Middlesex County
Camp Ketcha Horsemanship
Camp Rising Sun Charitable Foundation
Capital City Education Alliance, Inc.
Capital Workforce Partners
CATALES, Inc dba Cat Tales
Catholic Charities Archdiocese of Hartford
Center for Children's Advocacy
Center for Latino Progress
Cherish the Children Foundation
Child Guidance Center of Southern Connecticut
Children's Law Center
Christian Community Action
Chrysalis Center, Inc.
Coalition For A better Wallingford
Colburn-Keenan Foundation, Inc.
Columbus House, Inc.
Community Dining Room 
Community Mental Health Affiliates, Inc.
Community Renewal Team, Inc.
Connecticut Community for Addiction Recovery
Connecticut Foundation for Dental Outreach
Connecticut Humane Society
Connecticut HOBY
Connecticut Legal Rights Project, Inc.
Connecticut Marine Corps Scholarship Foundation
Connecticut Valley Symphony Orchestra, Inc.
Cornell Scott-Hill Health Center
Covenant Prepartory School
Covenant to Care for Children
Covenant Village of Cromwell
Creative Living Community of CT
CSGA Scholarship Fund
CT Breast Health Initiative, Inc.
CT PGA Foundation
CT REALTORS ® Foundation
Diocese of Norwich Outreach to Haiti
Disabled American Veterans Dept of Connecticut
Easterseals Capital Region & Eastern CT
ECS/WIS PTO
Endurance for Veterans
Family Intervention Center
Family Strides, Inc.
Farm to Family
Farmington Friends of Robotics
Fidelco Guide Dog Foundation
Foodshare
Gardner's House Inc
Gaylord Specialty Healthcare
GIL Foundation, Inc.
Girls For Technology, Inc.
Girls Incorporated of Western Connecticut
Greater Hartford Harm Reduction Coalition, Inc.
Habitat for Humanity of Northwest Connecticut
Harc, Inc.
Harmony on the Sound Chorus
Hartford Area Habitat for Humanity
Hartford Artisans Weaving Center
Hartford Perform
Hartford Youth Scholars
Hartford's Camp Courant
Healthy Eyes Alliance, Inc.
HELO, Inc.
Hop River Chamber Music, Inc.
Hospital for Special Care
Housatonic Regional Golf Team
Housing Education Resource Center (HERC)
IEA: A School Built on Love
In A Heartbeat, Inc.
Interval House
INROADS New England Region, Inc.
J-Art at the Springfield JCC
Journey Found, Inc.
Journey Home
Judy Dworin Performance Project, Inc.
Justice Resource Institute
Kado Pet Foundation
Key Human Services, Inc.
Keystone House, Inc.
Kids Of America's Heroes
Kuhn Employment Opportunities
Legacy Foundation of Hartford
Li-Fraumeni Syndrome Association
Lions Low Vision 23B
Lions Low Vision Center of Eastern Connecticut
Literacy Volunteers of Greater Hartford
Little Sisters of the Poor
Lustgarten Foundation
MakeHartford
Manchester Symphony Orchestra and Chorale
MARC Community Resources
Mark Twain House & Museum
Marrakech, Inc.
Medical Aid to Haiti
Meriden Humane Society
M.J. Petretto Foundation
Montessori School of Greater Hartford
National Federation of the Blind
National Kidney Foundation Serving Connecticut and Western 
National MS Society, Connecticut Chapter
Nest Egg Foundation, Inc.
New Foundations, Inc.
New Haven Symphony Orchestra
New Reach, Inc.
Newington Education Foundation, Inc.
Opportunity Works CT
Orchard House Medical Day Center
Pathways, Inc.
Perspectives Center for Care, Inc.
Phillip Samuel Davis Jr. Foundation
'r kids, Inc.
RMS Development, Inc.
Ron Foley Foundation
Saint Barbara Greek Orthodox Church
Seabird Enterprises, Inc.
Seabury Charitable Foundation
Senior Resources – Agency on Aging
Services for the Elderly of Farmington
Sofia Sees Hope
Sound of New England Chorus
St. Brigid-St. Augustine School
St. Luke's Community Services
St. Matthew School, Forestville
Survivors of Homicide, Inc.
Tail To Paw Animal Support
The Arc of Southington
The Bethany Leapley ASD Scholarship Fund
The Caring Community of CT
The Children's Museum
The Connecticut Orthopedic Foundation, Inc.
The Diaper Bank
The First Tee of Connecticut
The Glenn Hansen Orchestra, Inc.
The Legacy Foundation of Hartford
The Lobby Shop
The Mark Twain House & Museum
The Open Hearth Association
The Recovery Club, Inc.
The Susie Foundation, Inc.
The Umbrellas Club
Thompson Ecumenical Empowerment Group (TEEG)
Tunxis Community College Foundation
Ulbrich Boys & Girls Club
United Cerebral Palsy of Greater Hartford, Inc.
Urban League of Greater Hartford, Inc.
Vernon Community Arts Center dba Arts Center East
Voices Against Lyme Disease CT
Warm the Children – Kiwanis Foundation of Middletown Program
Welcome To My World Autism
West Hartford Girls Soccer League
Women's Christian Coalition
World Wide Lighthouse Missions, Inc.