The Travelers Championship is proud to be a PGA TOUR event, which donates 100 percent of net proceeds to charity every year. Since 1952, the tournament has generated more than $33 million for charity and in 2015, the Travelers Championship generated $1.565 million for more than 140 charities throughout the region.
The primary beneficiary for the 2016 tournament will be the ALS Clinic at the Hospital for Special Care (HSC) in New Britain, Connecticut. Each year, HSC cares for more than 250 Connecticut residents with amyotrophic lateral sclerosis (ALS), a progressive disorder that affects the function of nerves and muscle. HSC is the only facility in Connecticut that is part of the ALS Association's national network of Certified Treatment Centers of Excellence and is certified by the Muscular Dystrophy Association for ALS care. It also runs one of the largest research and clinical trial programs for ALS in New England. If you would like to make a donation to support HSC's dedication to ALS, please click here.
In addition to supporting HSC, the Travelers Championship will host a fundraising dinner on Friday, August 5, to support the Bruce Edwards Foundation for ALS Research. The dinner will feature legendary golfer Tom Watson, award-winning sports columnist John Feinstein and Travelers Chairman Jay Fishman. Feinstein and Watson founded the Bruce Edwards Foundation in honor of Watson's longtime caddy and Wethersfield native, Bruce Edwards, who eventually lost his battle with ALS. More information on the Bruce Edwards Foundation Benefit Dinner or to purchase a table, please click here.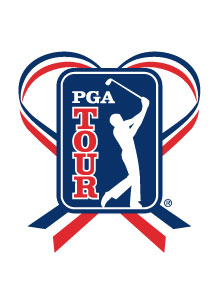 Become a 2016 Travelers Championship Charity Partner by participating in one of the tournament's fundraising programs! Just click the images below to learn more about each program.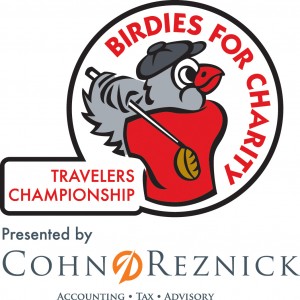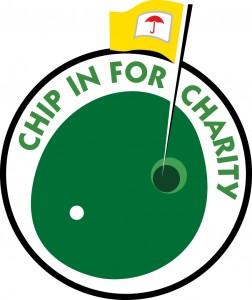 2016 Tournament Charities Include:
Achilles International Connecticut Chapter
AFCAMP
AIDS Connecticut
Alzheimer's Association Connecticut Chapter
American Cancer Society
Ascend Mentoring
Autism Speaks
Boys & Girls Club of Southern Connecticut
Brain Injury Alliance of Connecticut
Braveminds aka Peace of Mind Brain Injury Services
Capital City Education Alliance, Inc.
Capital Workforce Partners
Catholic Charities Archdiocese of Hartford
Center for Children's Advocacy
Cherish the Children Foundation
Child Guidance Center of Southern Connecticut
Children's Law Center of Connecticut
Christian Community Action
Coastline Show Chorus
Colburn-Keenan Foundation, Inc.
Community Child Guidance Clinic, Inc.
Connecticut Association of Latinos in Higher Education
Connecticut Children's Alliance
Connecticut Community for Addiction Recovery
Connecticut Food Bank
Connecticut Foundation for Dental Outreach
Connecticut Parent Advocacy Center, Inc.
Connecticut Valley Symphony Orchestra, Inc.
Cornelia de Lange Syndrome Foundation
Covenant To Care for Children
CT Breast Health Initiative, Inc.
CT Section PGA Golf Foundation
Creative Living Community of CT
CT Association of REALTORS® Foundation, Inc.
Disabled American Veterans Dept of Connecticut
East Berlin United Methodist Church
Easter Seals Goodwill Industries
Family Intervention Center
FAVOR
Fidelco Guide Dog Foundation, Inc.
First Night Hartford
Foodshare
GIL Foundation, Inc.
Harmony on the Sound Chorus
Hartford's Camp Courant
Hartford Youth Scholars
Hope After Loss, Inc.
Hospital for Special Care
Housing Education Resource Center (HERC)
IEA: A School Built on Love
J-Art at the Springfield JCC
Journey Found, Inc.
Journey Home
Judy Dworin Performance Project, Inc.
Junior Achievement of Southwest New England, Inc.
Justice Resource Institute
Kenway's Cause
Kinsella Arts Incorporated
Kuhn Employment Opportunities
Lions Low Vision 23B
Lions Low Vision Center of Eastern Connecticut
Little Sisters of the Poor
Literacy Volunteers of Greater Hartford
Lustgarten Foundation
MakeHartford
Manchester Symphony Orchestra and Chorale
Mandell Jewish Community Center
MARC: Community Resources
Marrakech, Inc.
Mitchell Farm Equine Retirement
M.J. Petretto Foundation
Mystic Aquarium
NAMI Connecticut
National Federation of the Blind
National Kidney Foundation Serving Connecticut and Western Massachusetts
National MS Society, Connecticut Chapter
Neighborhood Housing Services of Waterbury
New Foundations, Inc.
New Seasons, Inc.
Pathways to Technology and Design
Pets on Wheels of Connecticut
Random Hacks of Kindness Junior, Inc.
Residential Management Services
Ron Foley Foundation
Ryan Woods Autism Foundation
Saint Brigid School – West Hartford
Sandy Hook Promise Foundation
Seabird Enterprises, Inc.
Senior Resources – Agency on Aging
Services for the Elderly of Farmington
Sound of New England Chorus
Special Olympics Connecticut
St. Luke's Community Services – The Community Follows the Patriot
Stonington Community Center, Inc.
Survivors of Homicide, Inc.
Tabor House Tait's Every Animal Matters – TEAM Mobile Feline Unit
The Caring Community of CT
The First Tee of Connecticut
The Glenn Hansen Orchestra, Inc.
The Mark Twain House & Museum
The Miracle League of CT
The New Children's Museum
The Open Hearth Association
The Village for Families & Children
Thompson Ecumenical Empowerment Group (TEEG)
Tunxis Community College Foundation
Umbrella Club
United Cerebral Palsy of Greater Hartford
U.S. Pain Foundation
Vernon Community Arts Center dba Arts Center East
Voices of Hope, subset of JFACT Fund, Inc.
Wallingford Family YMCA
Warm the Children – Kiwanis Foundation of Middletown Program
Welcome To My World Autism
Women's Center of Greater Danbury
World Wide Lighthouse Missions, Inc.