Great Reasons to Get Involved:
1. Earn a 15% bonus on every dollar raised!
2. No cost, no risk program
3. Turnkey program administration
Register HereMake a PledgeMaterialsTestimonials
In 2004, The Travelers Championship launched the Birdies for Charity program, adopting a national model that has seen great success in other markets. Today, the Birdies for Charity program continues to develop and thrive with the dedication of its presenting sponsor, CohnReznick and its endorsing sponsor, Connecticut Association of Nonprofits. With their continued support the Birdies for Charity program has become an easy and effective fundraising opportunity for every 501(c)(3) organization.
How Does Birdies for Charity Work?
Birdies for Charity is a pledge-based fundraiser, based upon the number of birdies made during the 2017 Travelers Championship, June 19-25, 2017. Similar to a walk-a-thon, donors pledge per birdie made. For example, if 1,500 birdies are made: 2 cents = $30; 10 cents = $150; $1.00 = $1500.
If You a Charity:
All registered 501(c)(3) organizations in the Northeast United States can participate once registered. You can solicit pledges and know that the heavy lifting of administration and invoicing will be taken care of by the Travelers Championship and CohnReznick.
If You are a Charity Donor:
It is gratifying to know that 100% of every pledge collected goes directly to your specified charity. All administrative costs and online fees are covered to make this possible. Plus, with the help of CohnReznick, the tournament is able to provide a Bonus Bucks pool. This gives every charity an additional 15% of every donation to make the deal even sweeter.
Participating is Easy!


All registered 501(c)(3) organizations registered in the Northeast United States are eligible. There is not a limit on the number of organizations that can participate.


Register with the Travelers Championship and we'll provide the materials and information you need to get started. Click here to register.


Solicit pledges – ask donors, sponsors, co-workers, friends, and family!


Direct your donors to the tournament website, www.TravelersChampionship.com or to your personalized pledge website to make a donation.


Submit all pledge forms to the Travelers Championship by Sunday, June 25 at 6:00 p.m.


Following the Travelers Championship, the tournament and CohnReznick will total the birdies made, calculate your donations and invoice your donors.


In the Fall of 2017, the Travelers Championship will give you a check for 100% of pledges received, plus an additional 15% from our Bonus Bucks pool. It's that easy!
Participating Charities
Achilles International Connecticut Chapter

AFCAMP

AIDS Connecticut

Alzheimer's Association Connecticut Chapter

American Cancer Society

American Lung Association

American Red Cross

American School for the Deaf

Ann's Place

Ascend Mentoring

Autism Speaks

Bakerville Library Association, Inc.

Big Brothers Big Sisters of SW CT

Billings Forge Community Works

Birdies for the Brave, PGA Tour Charities, Inc.

Boys & Girls Clubs of Hartford

Boys & Girls Club of Southeastern Connecticut

Brain Injury Alliance of Connecticut

Braveminds aka Peace of Mind Brain Injury Services

Bridgeport Field of Dreams Foundation

Business Industry Foundation of Middlesex County

Camp Rising Sun Charitable Foundation

Capital City Education Alliance, Inc.

Capital Workforce Partners

Channel 3 Kids Camp

Catholic Charities Archdiocese of Hartford

Center for Children's Advocacy

Cherish the Children Foundation

Child Guidance Center of Southern Connecticut

Children's Law Center of Connecticut

Christian Community Action

Chrysalis Center, Inc.

CIL

Coastline Show Chorus

Colburn-Keenan Foundation, Inc.

Columbus House, Inc.

Community Child Guidance Clinic, Inc.

Community Partners in Action

Community Renewal Team, Inc.

Connecticut Association of Latinos in Higher Education

Connecticut Children's Alliance

Connecticut Children's Medical Center

Connecticut Community for Addiction Recovery

Connecticut Council for Education Reform

Connecticut Family Support Network, Inc.

Connecticut Food Bank

Connecticut Foundation for Dental Outreach

Connecticut Humane Society

Connecticut Legal Services, Inc.

Connecticut Parent Advocacy Center, Inc.

Connecticut Valley Symphony Orchestra, Inc.

Cornelia de Lange Syndrome Foundation

Cornell Scott-Hill Health Center

Covenant Shelter of New London

Covenant To Care for Children

Covenant Village of Cromwell Benevolent Care Fund

Creative Living Community of CT

CSGA Scholarship Fund

CT Association of REALTORS® Foundation, Inc.

CT Against Gun Violence

CT Breast Health Initiative, Inc.

CT Experiential Learning Center (CELC) Middle School

CT HOBY

CT Police Foundation

CT Section PGA Golf Foundation

Cystic Fibrosis Foundation

Disabled American Veterans Dept of Connecticut

East Berlin United Methodist Church

Easter Seals Goodwill Industries

ECS/WIS PTO

Family Intervention Center

FAVOR

Fidelco Guide Dog Foundation, Inc.

First Night Hartford

Foodshare

Fur-Gotten Tails Animal Rescue

GIL Foundation, Inc.

Golf Fights Cancer

Grace Academy

Groton Animal Foundation

Harc, Inc.

Harmony on the Sound Chorus

Hartford Area Habitat for Humanity

Hartford Artisans Weaving Center

Hartford PAL

Hartford Youth Scholars

Hartford's Camp Courant

Hope After Loss, Inc.

Hospital for Special Care

House of Bread

Housing Education Resource Center (HERC)

IEA: A School Built on Love

Iwo Jima Memorial Historical Foundation

J-Art at the Springfield JCC

Journey Found, Inc.

Journey Home

Judy Dworin Performance Project, Inc.

Junior Achievement of Southwest New England, Inc.

Justice Resource Institute

Kenway's Cause

Kevin Pollock Memorial Scholarship

Key Human Services, Inc.

Keystone House, Inc.

Kinsella Arts Incorporated

Kuhn Employment Opportunities

Ledyard C.H.A.I.N. Inc.

Lions Low Vision 23B

Lions Low Vision Center of Eastern Connecticut

Literacy Volunteers of Greater Hartford

Little Sisters of the Poor

Lustgarten Foundation

M.J. Petretto Foundation

MakeHartford

Manchester Symphony Orchestra and Chorale

Mandell Jewish Community Center

MARC Community Resources

Marrakech, Inc.

Marine Corps Scholarship CT Golf Tournament

Max Cares Foundation

Medical Aid to Haiti

Miles4Moe

Mitchell Farm Equine Retirement

Montessori School of Greater Hartford

Mystic Aquarium

NAMI Connecticut

National Federation of the Blind

National Kidney Foundation Serving Connecticut and Western Massachusetts

National MS Society, Connecticut Chapter

Neighborhood Housing Services of Waterbury

New Foundations, Inc.

New Reach, Inc.

New Seasons, Inc.

Pathways to Technology and Design

Operation Shower

Pets on Wheels of Connecticut

Prudence Crandall Center

Random Hacks of Kindness Junior, Inc.

Residential Management Services

Ron Foley Foundation

Ryan Woods Autism Foundation

Saint Brigid School – West Hartford

Saint Francis Foundation

Saint Mary School

Samaritan's Purse

Sandy Hook Promise Foundation

Seabird Enterprises, Inc.

Senior Resources – Agency on Aging

Services for the Elderly of Farmington

Shubert Theatre

Sound of New England Chorus

South Windsor Car Safety Seat Program

Special Olympics Connecticut

St. Luke's Community Services – The Community Follows the Patriot

Stonington Community Center, Inc.

Survivors of Homicide, Inc.

Tabor House

Tait's Every Animal Matters – TEAM Mobile Feline Unit

The ALS Association CT Chapter

The Arc of Southington

The Caring Community of CT

The Connecticut Orthopedic Foundation, Inc.

The First Tee of Connecticut

The Glenn Hansen Orchestra, Inc.

The Hole In The Wall Gang Camp

The Legacy Foundation of Hartford

The Mark Twain House & Museum

The Michael Bolton Charities

The Miracle League of CT

The New Children's Museum

The Open Hearth Association

The Recovery Club, Inc.

The Rob Branham Foundation

The Susie Foundation

The Village for Families & Children

Therapeutic Research Foundation, Inc.

Thompson Ecumenical Empowerment Group (TEEG)

Tunxis Community College Foundation

U.S. Pain Foundation

Ulbrich Boys & Girls Club

Umbrella Club

United Cerebral Palsy of Greater Hartford

United Way of Central & North Eastern CT

Vernon Community Arts Center dba Arts Center East

Voices of Hope, subset of JFACT Fund, Inc.

Wallingford Family YMCA

Warm the Children – Kiwanis Foundation of Middletown Program

Welcome To My World Autism

Women's Center of Greater Danbury

World Wide Lighthouse Missions, Inc.

Yale New Haven Children's Hospital

YMCA of Greater Hartford
Birdies History

2016 – 1,841 birdies made

2015 – 1,829 birdies made

2014 – 1,828 birdies made

2013 – 1,620 birdies made

2012 – 1,885 birdies made

2011 – 1,839 birdies made

2010 – 1,834 birdies made

2009 – 1,888 birdies made


Program Incentives:
Birdies Bonus Bucks Program

CohnReznick is the proud presenting sponsor of the Birdies for Charity Bonus Bucks Program. CohnReznick has generously donated $50,000 to be distributed among participating nonprofits through a 15% matching program. This year, Ford has become a supporting sponsor of the Bonus Bucks program as well through their contribution of $15,000.
Each organization that raises money through the Birdies for Charity program will receive a minimum of 15% of the pledges collected as a bonus up to a maximum of $11,250 (which would equal 15% of $75,000 in donations collected).
For Example:
2017 Collected Pledges: $2,000
2017 Cash Back Program: $300
Total Funds Received in 2015: $2,300.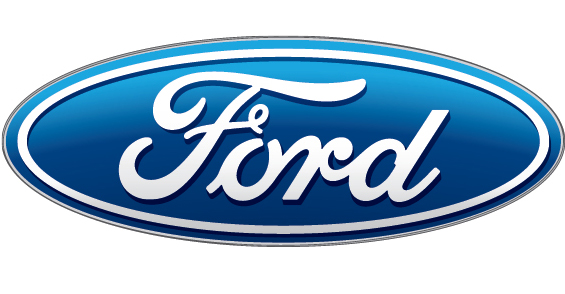 ---
Drive the Middle

The Travelers Championship will again be offering the Drive the Middle program to Birdies for Charity participating organizations. Similar to a "Long Drive" or "Closest to the Pin," Drive the Middle can be held at any charity golf outing.
If your organization participates in Birdies for Charity, consider incorporating a Drive the Middle contest to add a competition that players will enjoy while benefitting your organization through Birdies for Charity.
Learn More
---
On-Site Exposure at the Travelers Championship
The Top 4 pledge-collecting charities by June 7, 2017 will also receive one day of on-site exposure at the Travelers Championship, Wednesday, June 21 – Sunday, June 25!
In addition, the tournament will randomly draw a participating charity to receive a day of their choice (Wednesday – Sunday) The Birdies for Charity booth may be used as a means of gaining additional exposure for the charity, as well as for collecting additional pledges at a high traffic location onsite.
---
Fore more information about Birdies for Charity presented by CohnReznick, please contact Taylor Whiting at 860-502-6805 or via email at twhiting@travelerschampionship.com.