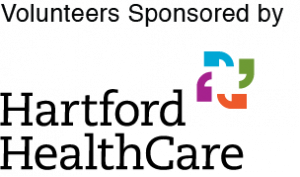 Q: When is the 2019 Travelers Championship?
A: The Travelers Championship is located in Cromwell, CT at TPC River Highlands and will take place June 17 – 23, 2019.
Q: Where can I sign up to volunteer?
A: Volunteer registration will be available in early 2019. When registration becomes available, visit www.TravelersChampionship.com/volunteers and click the Register Now button!
Q: Where can I learn about the different volunteer opportunities?
A: Visit www.TravelersChampionship.com/volunteers and click on the committees tab to learn about the different committee opportunities.
Q: Why do I have to pay to volunteer?
A: The Travelers Championship has one of the lowest priced volunteer packages on the PGA TOUR. The Travelers Championship is organized by the Greater Hartford Community Foundation, a non-profit organization that works under PGA TOUR policies. As a part of the PGA TOUR, our volunteers are required to wear a specific uniform, including a tournament-issued golf polo. The cost of the volunteer package covers the cost of this polo and helps to offset the cost of food that is provided for over 4,000 volunteers while they are volunteering with us. We work very hard to keep this cost as low as possible, as we continue to enhance the volunteer experience each year.
The 2018 Volunteer Package Included:
Official Travelers Championship Under Armour golf shirt
Official Travelers Championship Under Armour hat or visor
(1) weekly VOLUNTEER grounds admission – valid multiple days and on days you are not volunteering
(1) weekly GROUNDS admission – may be used for friends/family and multiple days
Parking Pass, valid for each day of volunteering
Complimentary meal for shifts worked
Invitation to the Volunteer Party
Hartford HealthCare reusable water bottle and other great items!
Additional Travelers Championship branded items for purchase (coming soon)
Q: How many shifts should I sign up to volunteer for?
A: We recommend that all volunteers work a minimum of two shifts throughout the week. Each shift is approximately 5-6 hours long.
Q: If I have volunteered previously, do I need to sign up again?
A: Yes, every volunteer must register individually each year. Even if you have volunteered in past years, you will need to set up a new account for the 2019 event. You can choose to use your username and password from previous years.
Q: Where can I find my username and password from previous years?
A: Please email us at volunteers@travelerschampionship.com and we can look up your username and passwords.
Q: I have completed my registration but have not received any information on my committee(s) or shift time(s)?
A: In order for a registration to be considered "complete", all volunteers must pay for their volunteer package. Once you have purchased your package, you will then be placed into your committee(s) and shift time(s).
Q: I have completed my registration but am still receiving emails that my registration is not complete?
A: If you are still receiving email notifications that your registration is incomplete, that usually means one of two things. First, that you have not purchased your volunteer package. As stated above, a "complete" registration requires the volunteer to purchase a package. Or it means that you have two registration forms (one complete, one incomplete). This can happen if you start filling out one form and then log in at a different time and start completing another registration form. If you keep receiving these notifications, please email us at volunteers@travelerschampionship.com and we can help identify the problem.
Q: The committee I want to choose to volunteer for asks for a 'security code' during registration? How do I get this code?
A: If you are interested in a committee with a security code, please send an email to the committee contact, which can be found in the 'Volunteer Opportunities' document.
Q: Where can I pick up my volunteer package?
A: Package distribution will be in June. Exact dates will be announced soon.
Q: Does my committee require training sessions?
A: Volunteers will be contacted directly by their committee chairs about a specific mandatory committee training. All volunteers will go through customer service training when they pick up their items at the package distributions. The committee chairs will also be on site during the package distributions to answer any specific committee questions that may arise.
Q: I would like to volunteer with a friend or group of friends. How do I make sure we volunteer at the same time?
A: On the 'Questions' page on the volunteer registration site, question #9 asks for this information. If you plan to volunteer with more than one person, please collectively chose one person's name as a representative that can be entered during your individual registrations. By doing this, we will be able to easily identify your group members.
Q: What do I have to wear during the tournament?
A: The Travelers Championship is a televised, professional sporting event, so it is important for our volunteers to meet the standards of professional golf. Volunteers are expected to where khaki colored pants, shorts, skorts, capris or slacks with the red golf polo and hat or visor that they are given in their volunteer package. All volunteers must wear the official Travelers Championship golf polo as the golf polo's from previous years are not allowed.
Q: Where do I park once I arrive on site?
A: All volunteers are given a parking pass to park in the Gold Lot. Unless otherwise noted by your committee chair, volunteers will then proceed to the Volunteer Villa, where they will check in for their scheduled shift and receive their food & beverage voucher. Please remember that it will take approximately 20 minutes from the time you park until the time you arrive at your scheduled post.
Q: Can I ride a bike to my shift?
A: Yes, you can ride your bike to your shift and use the volunteer bike rack at 9 Gate.
Q: When is the volunteer party?
A: The 2019 volunteer party will be held on Saturday, June 22, 2019. Unfortunately, guests are not permitted to attend the party.
If you have any additional questions, please email us at volunteers@travelerschampionship.com.