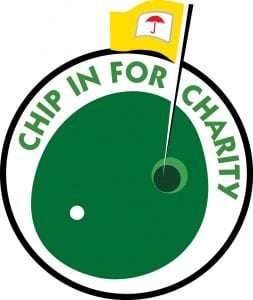 Chip In for Charity is a fundraising program where Connecticut nonprofits, community groups, sports teams, and businesses can sell discounted tickets to the Travelers Championship and 50% of the profits will be donated to their charity of choice. Ticket buyers obtain a discounted ticket and the organization raises money for each ticket sold – it's a win-win for everyone!
How it Works
The tournament provides a unique ticket code for participating organizations to sell online tickets.

Each participating organization uses their unique code to sell Any One Day Tickets at a discounted rate of $30.

The benefiting nonprofit receives $15 for every ticket sold!
2019 Chip In for Charity Participating Organizations Include: