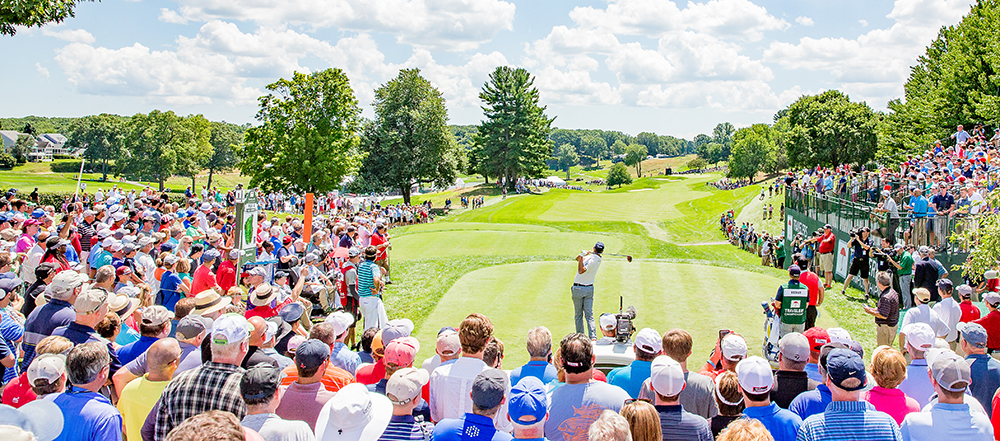 Internship Opportunities
Interns will have hands-on experience in a variety of efforts that go into organizing a professional sports event including marketing, sponsorship sales, operations, community relations, volunteer coordination, and tickets. The Travelers Championship internship program is a great opportunity for a student looking to build solid experience in sports management. To apply for an internship position with the Travelers Championship, please submit a cover letter, resume and references to twhiting@travelerschampionship.com.

Volunteer Committees
Go behind the scenes at Connecticut's only PGA TOUR event! Join the team of thousands of people who donate their time to help make the event a success. Corporations, community groups and individuals are all encouraged to volunteer. Click here to learn more.
Join our Volunteer Executive Committee
Looking to help out in a leadership capacity with the year round planning and organizing of Connecticut's only PGA TOUR event! Join our team of nearly 75 professionals that donate their time year round to make it all come together. Committee Chair Opportunities available….

Vendor Contacts
Aramark
Are you interested in joining the Aramark team at the Travelers Championship this June? If you would like to view a list of our available food and beverage positions or apply directly online, please visit www.aramark.com/careers and search keyword 'Championship'. If you have any questions, please reach out to Nicole Bieri at Aramark.golf@gmail.com or call (215) 431-8753.
LAZ Parking
Jeffrey Perillo, Event/Valet Operations Manager | (860) 881-1585
Victor Rueda, Event/Valet Operations Manager | (860) 478-7194
Apply Online
USA Security
Romona Violette, USA Security Services Corporation | (860) 882-1971