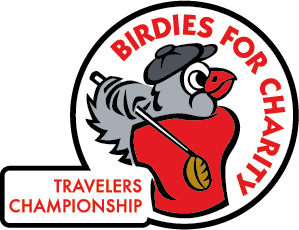 In 2004, the Travelers Championship launched the Birdies for Charity program, adopting a national model that has seen great success in other markets. Today, the Birdies for Charity program continues to develop and thrive with the dedication of its presenting sponsor, CohnReznick and its endorsing sponsor, Connecticut Association of Nonprofits. With their continued support the Birdies for Charity program has become an easy and effective fundraising opportunity for every 501(c)(3) organization.

How Does Birdies for Charity Work?
Birdies for Charity is a pledge-based fundraiser, based upon the number of birdies made during the 2017 Travelers Championship, June 19-25, 2017. Similar to a walk-a-thon, donors pledge per birdie made. For example, if 1,500 birdies are made: 2 cents = $30; 10 cents =$150; $1.00 = $1500.
Birdies History
2016 – 1,841 birdies made
2015 – 1,829 birdies made
2014 – 1,828 birdies made
2013 – 1,620 birdies made
2012 – 1,885 birdies made
2011 – 1,839 birdies made
2010 – 1,834 birdies made
2009 – 1,888 birdies made
Participating is Easy!
All registered 501(c)(3) organizations registered in the Northeast United States are eligible. There is not a limit on the number of organizations that can participate.
Register with the Travelers Championship and we'll provide the materials and information you need to get started. Click here to register.
Solicit pledges – ask donors, sponsors, co-workers, friends, and family!
Direct your donors to the tournament website, www.TravelersChampionship.com or to your personalized pledge website to make a donation.
Submit all pledge forms to the Travelers Championship by Sunday, June 25 at 6:00 p.m.
Following the Travelers Championship, the tournament and CohnReznick will total the birdies made, calculate your donations and invoice your donors.
In the Fall of 2017, the Travelers Championship will give you a check for 100% of pledges received, plus an additional 15% from our Bonus Bucks pool. It's that easy!

Program Incentives:
Birdies Bonus Bucks Program

CohnReznick is the proud presenting sponsor of the Birdies for Charity Bonus Bucks Program. CohnReznick has generously donated $50,000 to be distributed among participating nonprofits through a 15% matching program. This year, Ford has become a supporting sponsor of the Bonus Bucks program as well through their contribution of $15,000.
Each organization that raises money through the Birdies for Charity program will receive a minimum of 15% of the pledges collected as a bonus up to a maximum of $11,250 (which would equal 15% of $75,000 in donations collected).
For Example:
2017 Collected Pledges: $2,000
2017 Cash Back Program: $300
Total Funds Received in 2015: $2,300.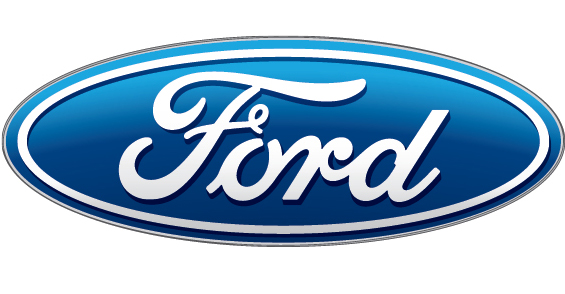 Drive the Middle

The Travelers Championship will again be offering the Drive the Middle program to Birdies for Charity participating organizations. Similar to a "Long Drive" or "Closest to the Pin," Drive the Middle can be held at any charity golf outing.
If your organization participates in Birdies for Charity, consider incorporating a Drive the Middle contest to add a competition that players will enjoy while benefitting your organization through Birdies for Charity.
[button url="http://travelerschampionship.com/wp-content/uploads/2016/03/Drive-the-Middle-Info-Sheet-Instructions.pdf" style="" size="small" target="_self" type="primary"] Learn More [/button]
On-Site Exposure at the Travelers Championship
The Top 4 pledge-collecting charities by June 7, 2017 will also receive one day of on-site exposure at the Travelers Championship, Wednesday, June 21 – Sunday June 25!
In addition, the tournament will randomly draw a participating charity to receive a day of their choice (Wed.-Sun.) The Birdies for Charity booth may be used as a means of gaining additional exposure for the charity, as well as for collecting additional pledges at a high traffic location onsite.