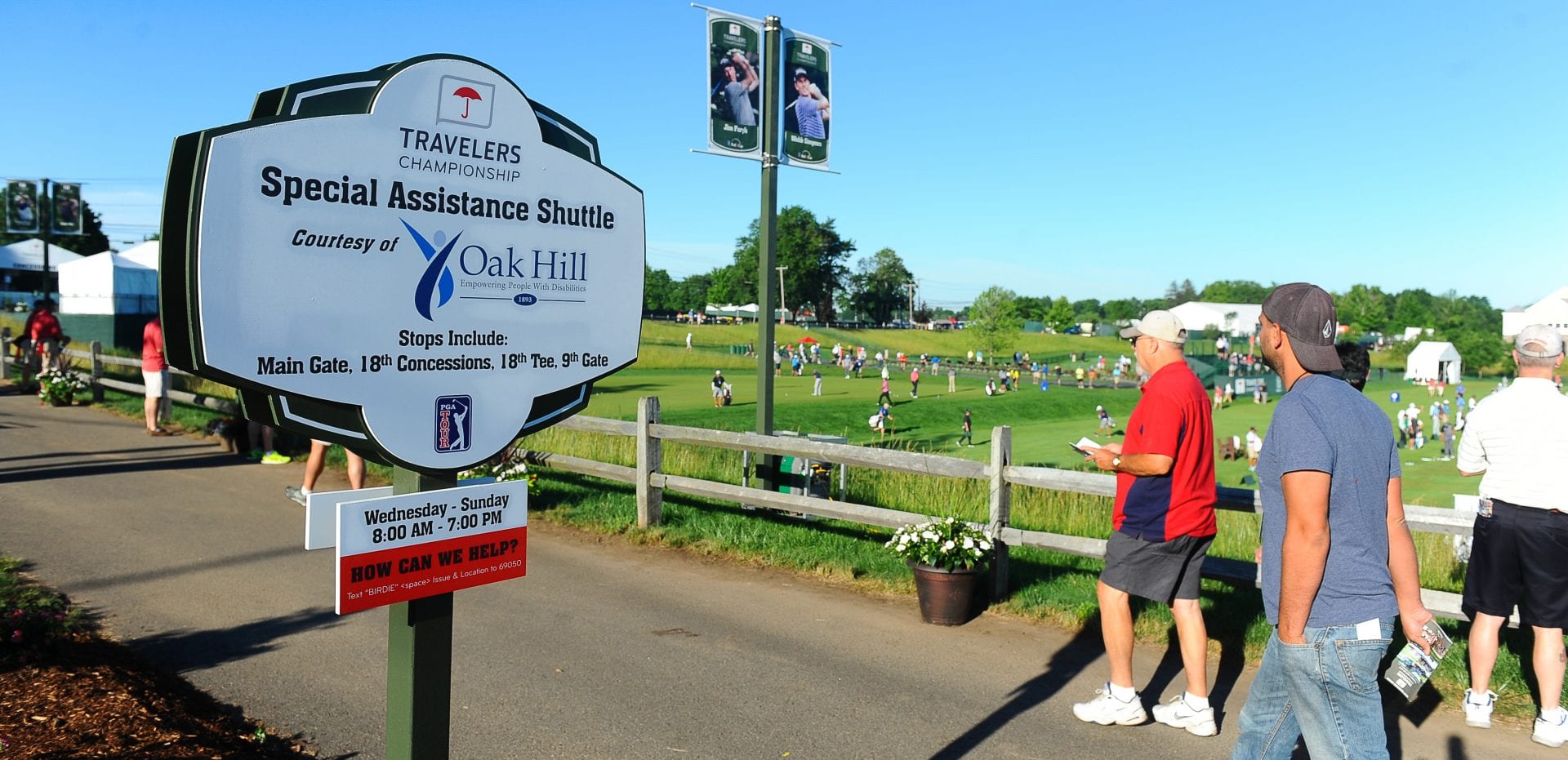 Parking
Parking for spectators with disabilities is available for vehicles with a valid state permit. Location will be announced closer to the tournament. Also, a complimentary wheelchair accessible shuttle will be available from the lot to the 18th green Monday, June 17, 2019 – Sunday, June 23, 2019.
Shuttle Hours
Monday: 7 a.m. – 7 p.m.
Tuesday: 7 a.m. – 7 p.m.
Wednesday: 7 a.m. – 7 p.m.
Thursday: 7 a.m. – 7 p.m.
Friday: 7 a.m. – 9 p.m.
Saturday: 7 a.m. – 9 p.m.
Sunday: 7 a.m. – 7 p.m.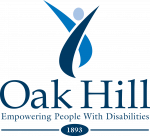 Complimentary Onsite Special Assistance Shuttle
Through the generous sponsorship of Oak Hill, a complimentary on-site special assistance shuttle will transport patrons between the 18th Hole Concessions to the Main Gate and to the 18th Fairway Crosswalk.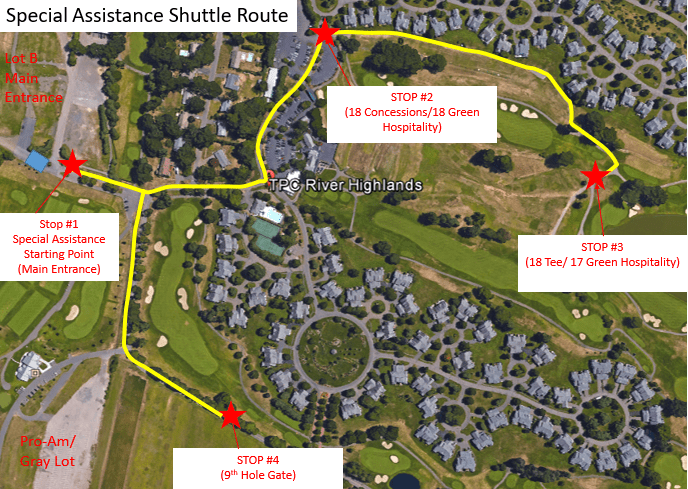 Restrooms
Disabled accessible restrooms are available at each restroom location, which includes the main gate, adjacent to the Patriots Outpost, 5th/6th hole entrance, 8th hole, 12th hole, 14th green, 17th green and the 18th green.
Medical Stations
Medical stations are located near the clubhouse area and at the 5th, 12th and 17th holes.
Food Concessions
Counters and tables are wheelchair height accessible.
Bleachers
Bleachers with ADA accessible viewing include those located at the practice facility and the 1st, 8th, 9th and 10th holes. There is also an ADA accessible platform at the 18th green adjacent to the Champions Club.